Unravel user interface (UI) is reorganized for ease in navigation including re-grouping of functionalities. Multi-cluster support is added which allows you to monitor multiple clusters from a single Unravel deployment.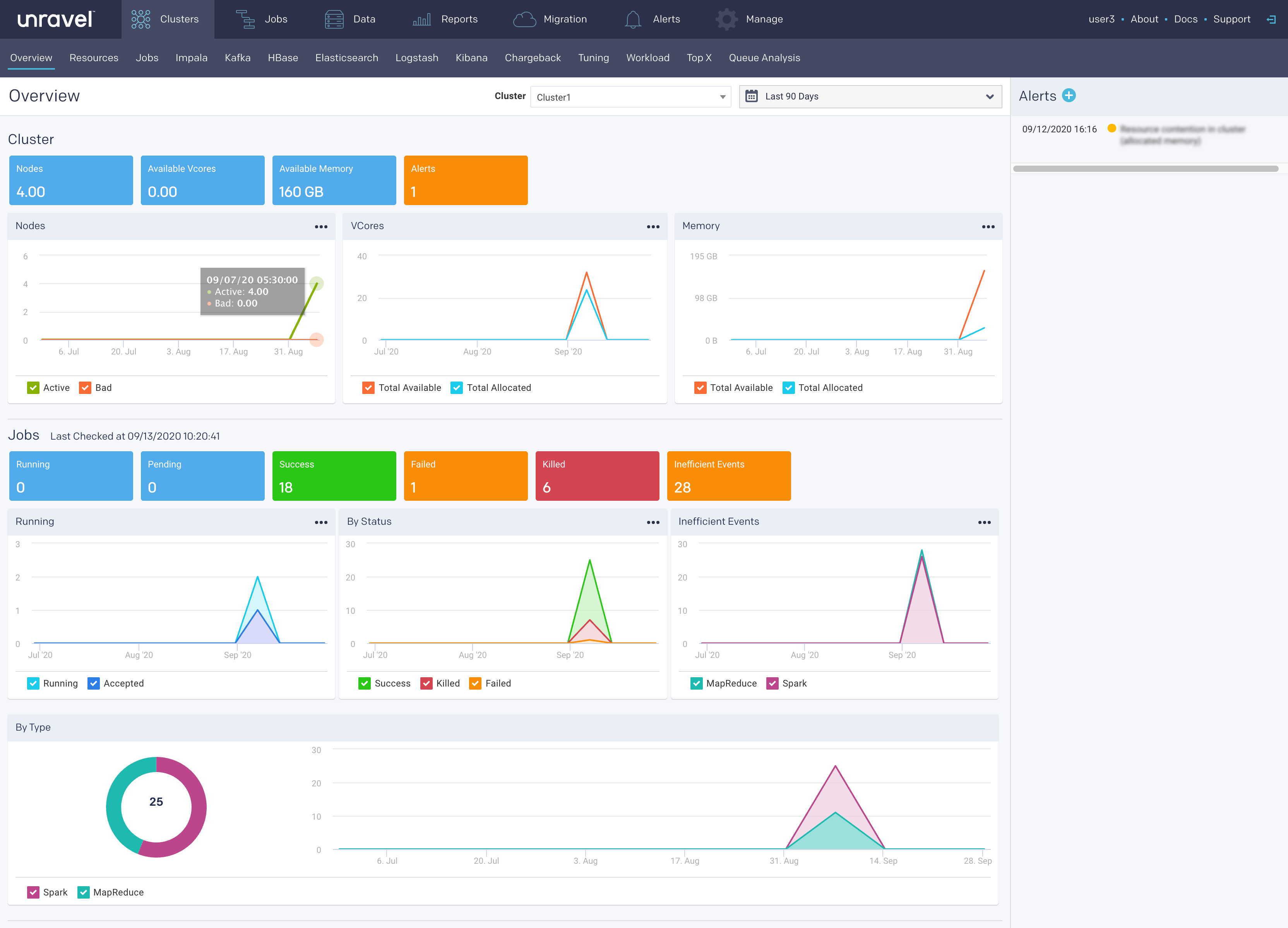 The following tabs can be seen on the Unravel UI:
Getting Started
End-user
Access to UI features is dependent on the role assigned by Admin, ranging from highly restrictive to complete UI access.
Admin/Cluster Management
Data Insights

Event and Insights (applications, pipelines, and clusters)
Project Management/Management
Admin can schedule regular reports to be automatically emailed.
User Reports (track top users, applications, etc.)

Executive KPIs (cluster usage KPIs, including for YARN and Impala)